Candidate for West Orange Town Council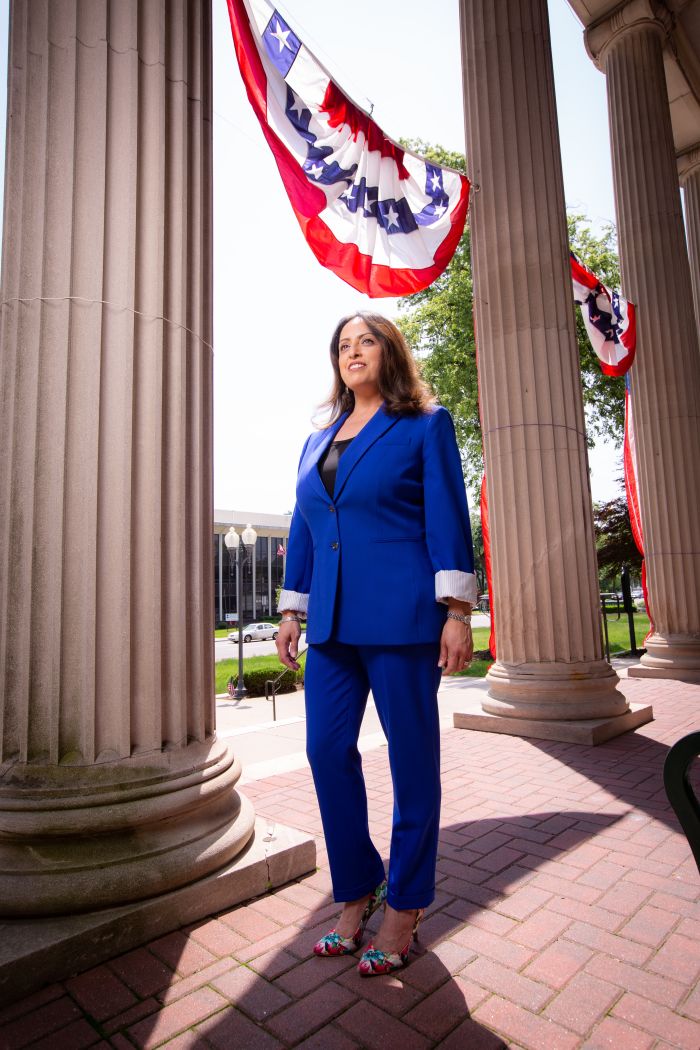 Cindy Matute-Brown is a lifelong New Jersey resident, born in Jersey City and raised by parents who emigrated from Ecuador in the 1960s. Cindy graduated from Rutgers University where she earned degrees in English, Women and Gender Studies, and Criminal Justice. She moved to West Orange 18 years ago with her husband, Stephen Brown, an attorney based in West Orange, and raised 3 children, all of whom graduated from West Orange High School.
Cindy most recently worked for a charter school in Jersey City as an Enrollment and Truancy Officer where she advocated on behalf of the teachers in her school through the local union that she organized. Late in Cindy's tenure, many of the most experienced teachers left the school because of a lack of support from the school administration. Cindy knows that a teacher's work environment is also the students' learning environment, and so she took action and began advocating on behalf of the teachers. Cindy worked to organize a teachers' union, founding the Golden Door Charter School Education Association, to ensure that teachers have a strong voice in their school and that students receive a high-quality public education.
Her union is an affiliate of the New Jersey Education Association (NJEA) and Cindy now serves as an NJEA apprentice and as Chair of the NJEA Public Charter Schools Members Work Group, where her focus is on organizing unions in charter schools and also fostering connections between traditional public schools and public charter schools, bringing these formerly isolated groups together to unify their voices and strengthen the entire public-school network. Cindy is on the NJEA Leadership Committee, is an NJEA Minority Leadership Cadre Trainer, a PAC Member, and a member of the National Education Association Women's Issues Committee.
Outside of work, Cindy regularly advocates on behalf of West Orange residents at Town Council meetings and at meetings of the West Orange Board of Education, seeking transparency and fair dealing for our residents. She is very involved in the grassroots political movements in Essex County and, especially, in her home of West Orange. She is a member of NJ 11th For Change, a nonpartisan group involved in voter education in New Jersey's 11th Congressional District. She is on the steering committee of Essex Rising, a group dedicated to progressive action in local and federal government. She is involved with Essex Rising's Fair & Welcoming Committee as well as its Civil Liberties & Unity Committee, working to support social justice issues locally, to help ensure that all West Orange residents have a voice, and to hold our elected officials accountable to their constituents.
Cindy is running for West Orange Town Council because people in our town deserve transparent, progressive leadership that provides sound fiscal policy. We need responsible redevelopment and programs to help our government serve and reflect the residents who live here, in the communities we've built. Cindy is committed to uniting residents of our town to ensure that we live in a safe, sustainable community where our children receive high-quality education, our voices are heard, and the government works to make this a place where people can afford and want to live.